The New York Jets had two selections in the 7th round of the 2016 NFL Draft. With their first selection (235th overall), they took Sam Houston State Punter Lachlan Edwards and with their second selection (241st overall), they took Clemson WR Charone Peake.

We know the Jets badly needed a punter…and they got one. I'm not going to go stat crazy but Edwards is an Australian, who is a rugby style kicker. He is particularly noted for his hang time. The Jets were awful punting the football last year (sorry, Quigs) and it is hard to imagine Edwards AKA the LACHNESS MONSTER not being an upgrade. Hey, it isn't often that you find a guaranteed starter in the 7th round, right?
Either way, the future is here.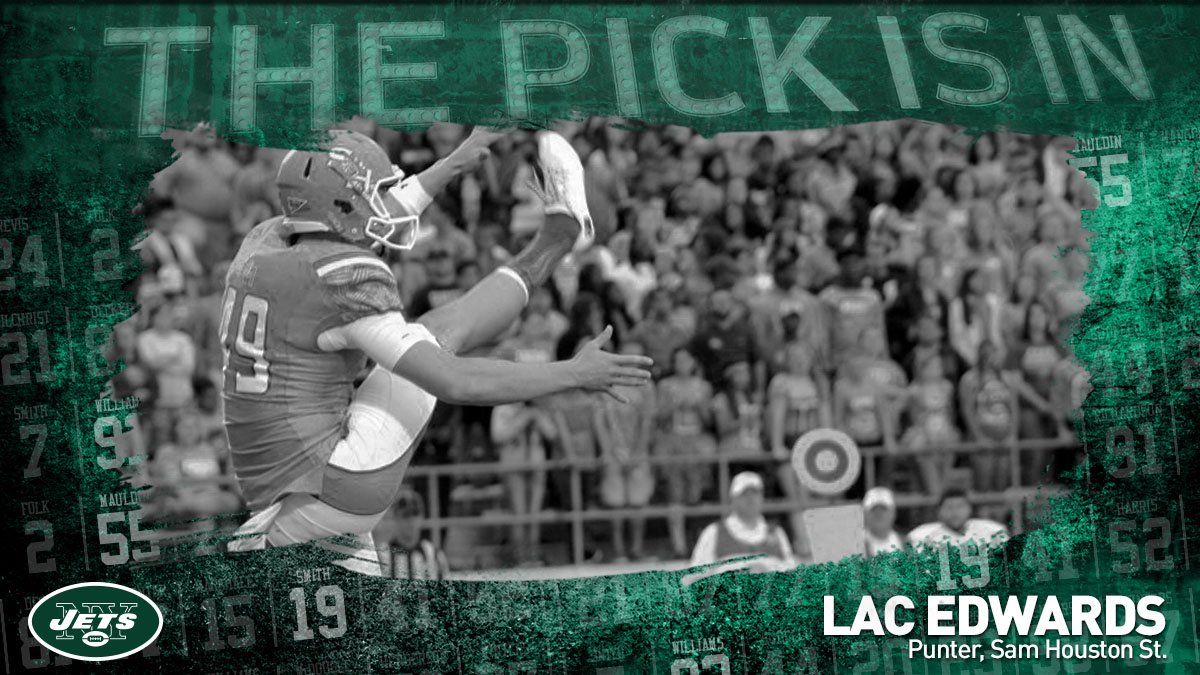 Peake is 6 foot 3, 212 pounds and clocked at 4.37 forty yard dash at his pro day. So, yeah…he has all the measurables you want at receiver. He was one of the top high school recruits in the nation but suffered two knee injuries in college and struggled with drops (he has notably small hands for a receiver). Many people thought Peake was a third to fourth round talent. This was a nice value pick for the Jets and the perfect type of player to take a flier on the 7th round. All the physical talent is there, with no rush to get him on the field. If he can stay healthy and improve his catch mechanics, he has the ability to provide big plays to this offense.
–
Photo Credit: Sam Houston State