The New York Jets schedule in 2014 was released today. Here is an overview and a quick analysis.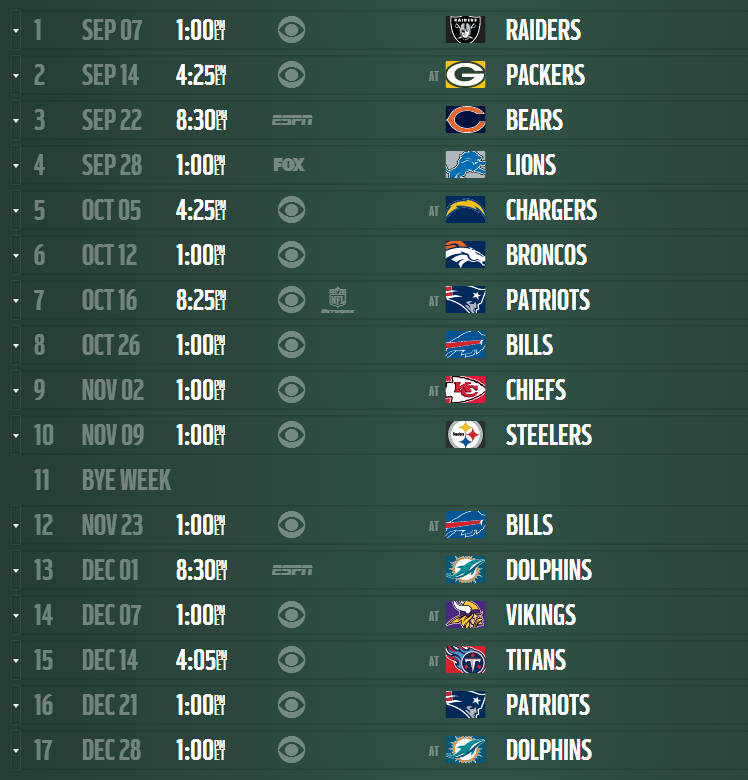 Analysis: By quarters…
Week 1-4: Three out of four home games to start the season is a major positive and you couldn't ask for a better team to open against than the consistently lowly Oakland Raiders. The Jets will be underdogs in Lambeau but for Jets fans planning to make the trip (like this guy!), it is good news the game is so early in the season. The first of the team's three primetime games is week 3 at home against the Chicago Bears on Monday night. They follow at home against the Detroit Lions. It is definitely peculiar to play three straight NFC North teams. All three will provide a strong test to the Jets secondary, which remains a question mark. However, let's not swoon too much here, three of the Jets first four games are at home against teams who didn't make the playoffs last season.
Week 5-8: Flying out to the west coast is always a challenge but Rex's Jets have played well against Philip Rivers and the Chargers. Then comes the part of the schedule everybody will complain about the most. The Jets come home to play Denver and then travel to New England four short days later to play the Patriots on Thursday night. HELLO REVIS! After playing arguably the two best teams in the conference, the Jets have 10 days to prepare for the Bills at home. Three out of these four games are against 2013 AFC Playoff teams.
Week 9-12: The Jets head to Kansas City, which is never an easy place to play, although I do expect the Chiefs to take a step back this year. After, they come home to host the Pittsburgh Steelers and hopefully get some revenge for last year's ugly loss in MetLife to Big Ben and company. FINALLY, the bye week arrives in week 11, the latest bye in recent memory for the Jets. For the second year in a row, the Jets will play in Buffalo after the bye (let's hope it goes better this season). The Jets then host the Dolphins on Monday Night Football, so two home primetime games for the team this season.
Week 13-16: HOME STRETCH. At Minnesota, which is an outside game this year (remember the Vikings are playing at the University of Minnesota while a new stadium is constructed) and then to Tennessee. Chris Johnson vs. Shonn Greene! No behind the backs, Geno! Finally, the Jets finish up home against New England and of course…at Miami, where every season seems to end.
PREDICTION: 16-0!!!! (just kidding, I'll save my record prediction for August) but let's hear what you think down in the comment section!